October 1989. The wall in Berlin was still a reality. The Iron Curtain divided Europe.
Thousands of people took to the streets in Leipzig, at that time part of the GDR (DDR) under the control of the Soviet Union, for asking freedom, human rights and reforms. "No violence", "We are the people" the protesters shouted loudly.
Although the situation was full of tension there were not arrest or provocations by the police or Stasi agents.
WATCH OUR VIDEO
The installation "Menschen" by Philippe Morvan in Vilnius, in front of the Presidential Palace in the Lithuanian capital for the Light Festival 2023, remembers those events.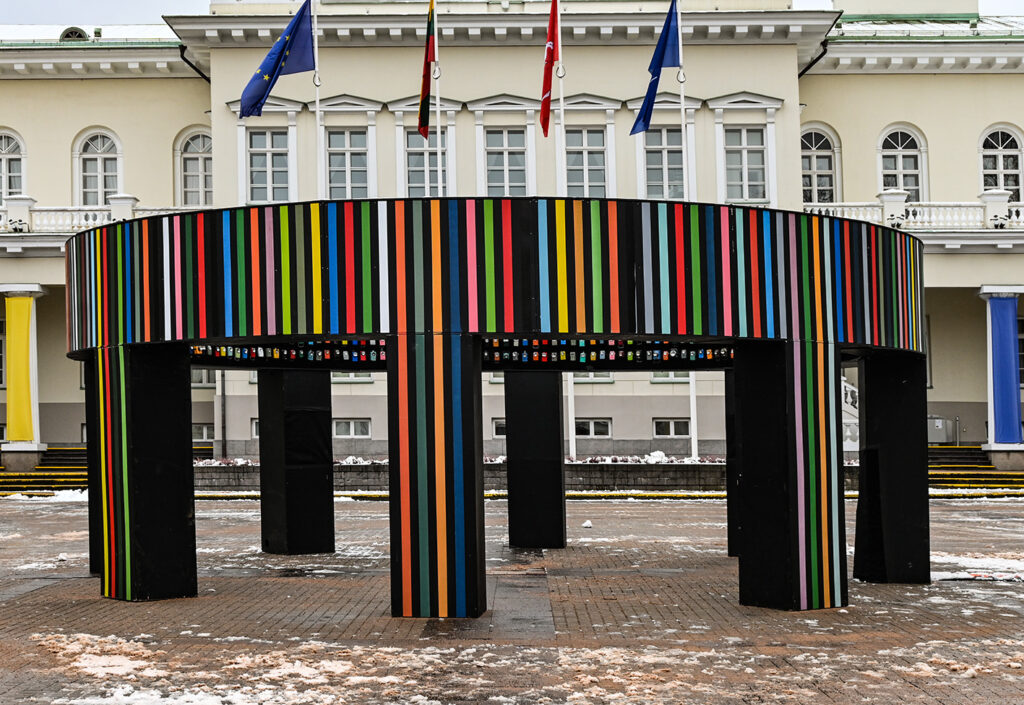 Philippe is a French artist living in Lion. He made that work three years ago at the anniversary of the Peaceful Revolution. His installation consists in huge circular panel with 960 torch lamps collected in Leipzig or in the second-hand markets in all Europe.
Every torch lamp represents the citizens of the German city. "…When I started to collect those torch lamps, I was really impressed by the variety of design and different shape that they had. It made me think to people, that's why we call the installation «Menschen», humanity", said Philippe.
"…I can see that the audience is really caught by the installation. It creates a peaceful atmosphere and people are standing alone in this situation. I think that everybody is on scenario in his head with this installation".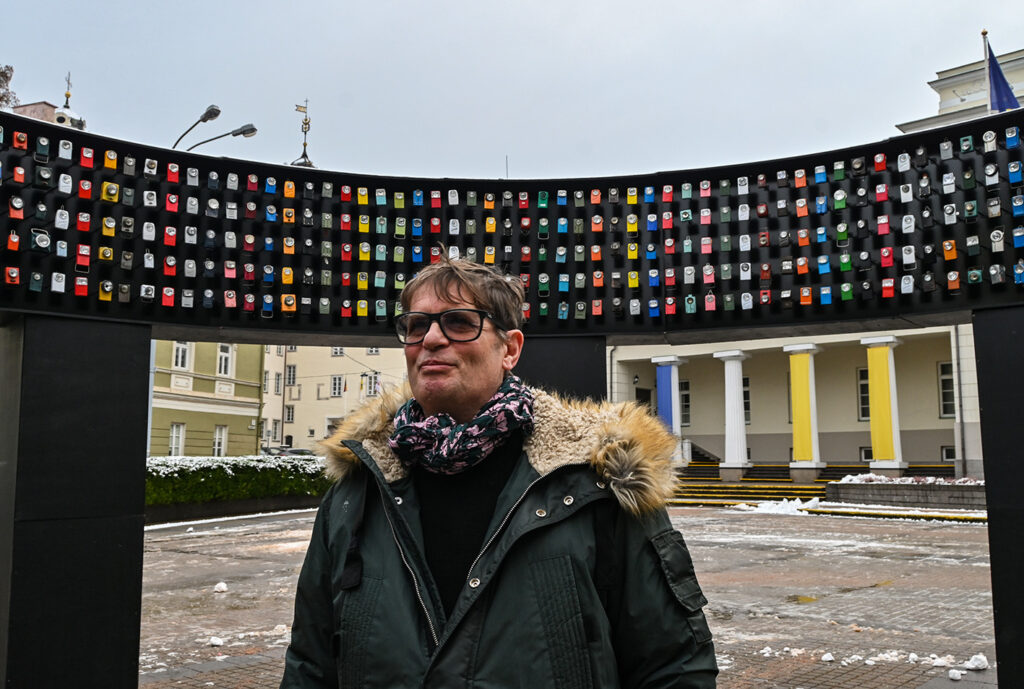 October 1989 was just the beginning of a big change. After forty-four years the end of the Second World War, and after twenty-eight years from the building of the Wall in Germany, finally the countries under occupation by Soviets were seeing their moment for regaining freedom and independence.
The installation by Philippe is a great work to remember those who lived those incredible moment of history.
WATCH OUR VIDEO
Vilnius Light Festival, the Peaceful Revolution in Leipzig