Marina Macrì
Journalist and photographer, is currently responsible of the editorial services at P.M. Studio and its website pmstudionews.com, dedicated to the world of Photo- graphy. She has produced a series of travel reports in different countries like Georgia, Lithuania, Romania, Ireland and Bulgaria.
She worked for several newspapers and magazines, including "Il Sole 24 Ore Business Media" (online version), "Il Mio Castello Editore", "VNU Business Pub- blications". She also investigated the issue of Sexual Tourism for "Tucano Magazine", writing a reportage then has been used by the Italian Ministry of Equal Opportunities; and a piece about nursery for the magazine "Il Mio Bambino".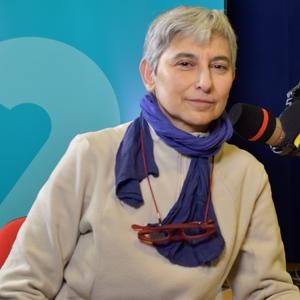 She has collaborated with texts and photos for most photographic and computer magazines. Graduated in photography, she collaborated to the creation the monthly magazine "Il Fotografo" where she worked as editor-in-chief.
She collaborated with texts and photos to the "Progresso Fotografico", Foto Cult, Quattro Zampe" and she made "Videocamera", an encyclopedia for amateur videomakers of De Agostini, an important Italian publisher.
She worked at the Department of Photography at IED (European Design Institute); Fotonotiziario, fortnightly magazine and at the Tau Visual, an important Italian Professional Photographic Association.
Edo Prando
Journalist, photographer and videomaker. He has covered many countries around the world, from Europe to South America. He has produced a series of reports from South America, thanks to ethno-anthropological expeditions with the University of Turin, retracing the course of the Orinoco river (tributary of the Ama- zon River) to the discovery of Yanomami, and indigenous population with very little contact with the rest of the world, at that time.
His coverages have been published in several newspapers and periodicals, including "Europeo", "Famiglia Cristiana", "Vie Nuove", "Atlante", "Argos Magazi- ne" and most Italian photographic magazines. He has published many technical and photo books, but also other non-fiction titles like "The Lords of the Truffle", "Baio, The old Carnival of Piedmont Occitan", "Guide to the speleology in Italy".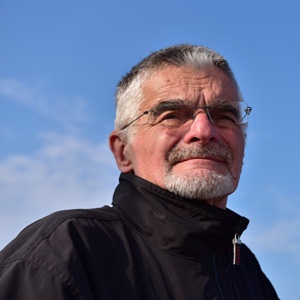 He taught at the Umanitaria, Milan Institute Of Photography; he worked as a Director and journalist for most Italian Photography magazines, producing texts and photos. Among these: Photo, Fotografia Italiana, Fotografare, Photo Cult, Progresso Fotografico, Il Fotografo.
He edited the revision of the Encyclopedia of Photography and made the Encyclopedia for amateur videomaker for De Agostini, an important Italian publisher. He has been a member of the Jury of the European camera of the year, which gives the "Best European Camera of the year" International Award. He was responsible for the news at the TeleTorino, one of the first Italian private broadcasters.
Currently, he is responsible for the website pmstudionews.com, dedicated to the world of photography, with interviews, reportages and technical texts.