An important ceremony took held in the NATO Military Base in Rukla, not far from Kaunas: the change of commander of the eFP (enhanced Forward Presence) of the Battle Group in Lithuania.
WATCH OUR VIDEO
Every six months the multinational contingent changes its commander and its troops. New tasks for the Battle Group that is facing an historical and uncertain really demanding times after the war outbreak in Ukraine.
Daniel Andrä, commander of the 11th rotation, that started at the beginning on February 2021, said: "…At the ninth of February when we took over command from our predecessor, the tensions between Russia and Ukraine where next to a threatening war already. More than 100.000 Russian soldiers were staged at the borders to Ukraine and so for 11th rotation the first task was to integrate more than 500 multinational soldiers and a lot of additional equipment immediately".
The new commander Marco Maulbecker, also from Germany, at the press conference said: "…We integrated the reinforcements and the contingent crew to about 1700 soldiers and 800 vehicles, indeed a very busy time and also, I could only see it from a distance, I'm certain that 12th rotation has big shoes to fill".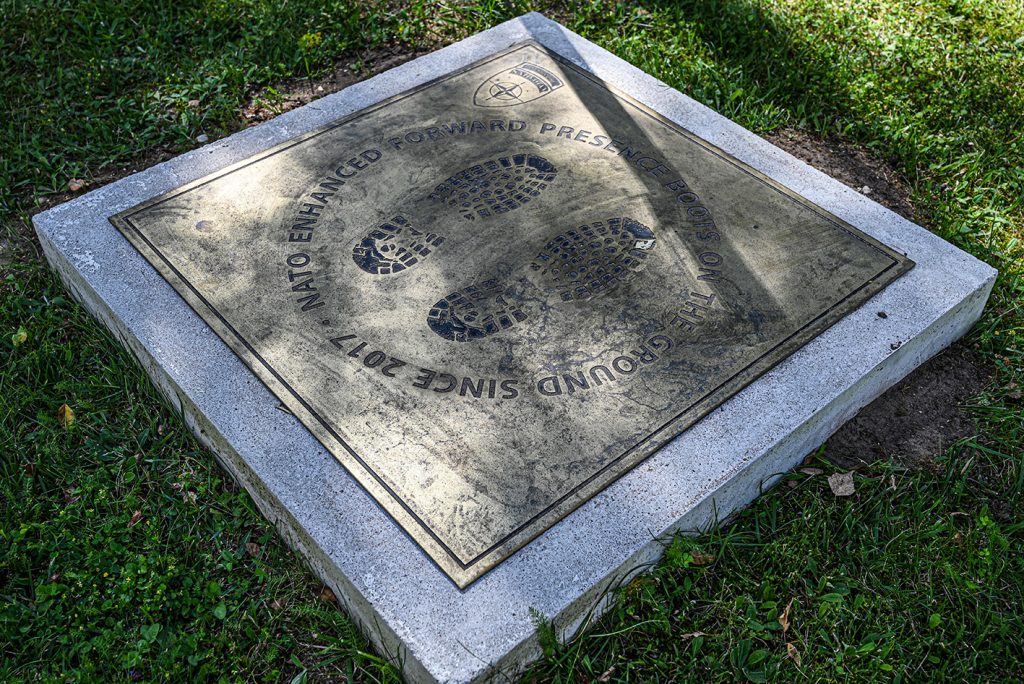 The multinational contingent in Rukla involves six different nations: Germany, the Netherlands, Belgium, Luxemburg, Norway, and Czech Republic.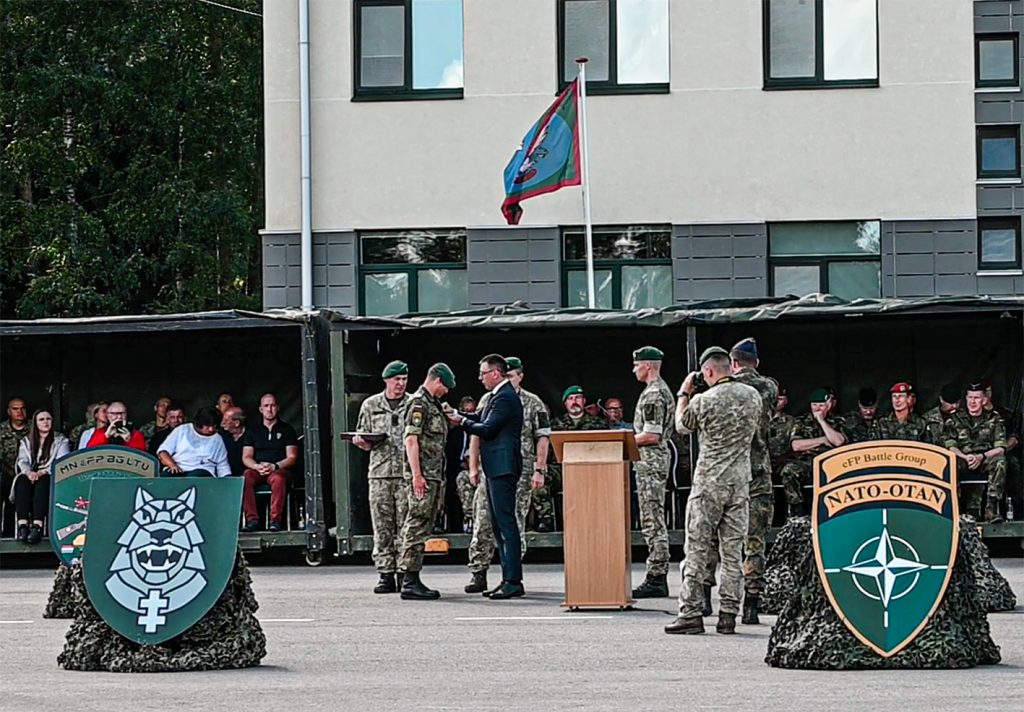 The ceremony took place at the training area inside the military base with the participation of the Vice Minister of Defense, Žilvinas Tomkus who awarded at the commander Andrä, the medal for the well work done in these last few months. There was also the Chief of Defence of Lithuania, Valdemaras Rupšys, who said that the contingent is growing not only as a number of troops but also as the number of military equipment. In Lithuania others German troops will come within next September. The Ministry of Defense of Lithuania is building new infrastructures and new military training areas to welcome new soldiers from abroad, most of them from Germany.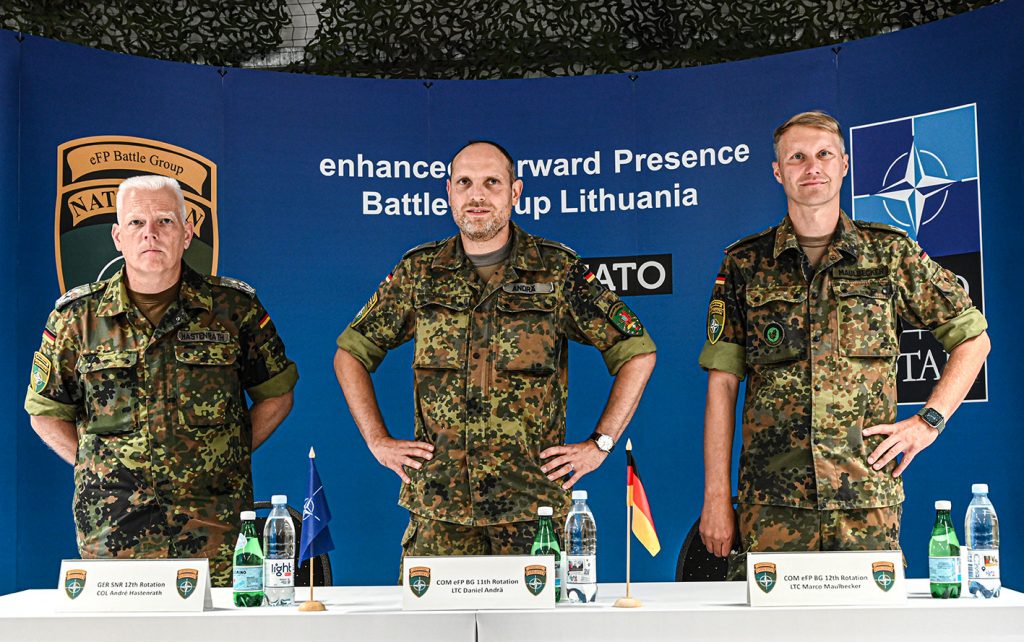 The new commander is flanked by the German Senior National Representative, André Hastenrath: "…The idea behind this is that the Battle Group, and especially the commander, should be able and concentrate on his core mission".
"…We are an efficient force and have shown, as eleventh rotation, that we are capable and ready to carry out our different tasks", Andrä said. And for the next one will be the same.
Marco Maulbecker, the commander of the 12th rotation, said in his speech at the press conference: "We have already shown in exercises in Germany that we are completely ready. We are able to make a credible contribution to deterrence and we are also ready, should deterrence fail, if need be, to defend this area and the Baltic States. Which, of course, we all hope doesn't happen".
WATCH OUR INTERVIEW WITH DANIEL ANDRÄ
New challenge, new commander at eFP NATO in Rukla