Slava Ukraini, Glory to Ukraine. That slogan echoes on the streets of Vilnius and all of Lithuania. It's ringing in our ears, it's before our eyes, everywhere in this country. On March 11, restoration of the independence in Lithuania, is become a great moment to support Ukrainians fighting against the Russian aggression
WATCH THE VIDEO
In 1990 Lithuania was the first Soviet Republic to declare its independence. In January 1991, Mr. Gorbačëv sent tanks to Vilnius to re-establish the Soviet Regime. He was defeated by Lithuanians. Today another country in Europe, Ukraine, has been attacking by Russia. Putin's Russia, in this case. It also happened in 2014, and earlier in Georgia, Chechnya, Syria. A war, not a special operation, how Putin says, to destroy the Ukrainian nation.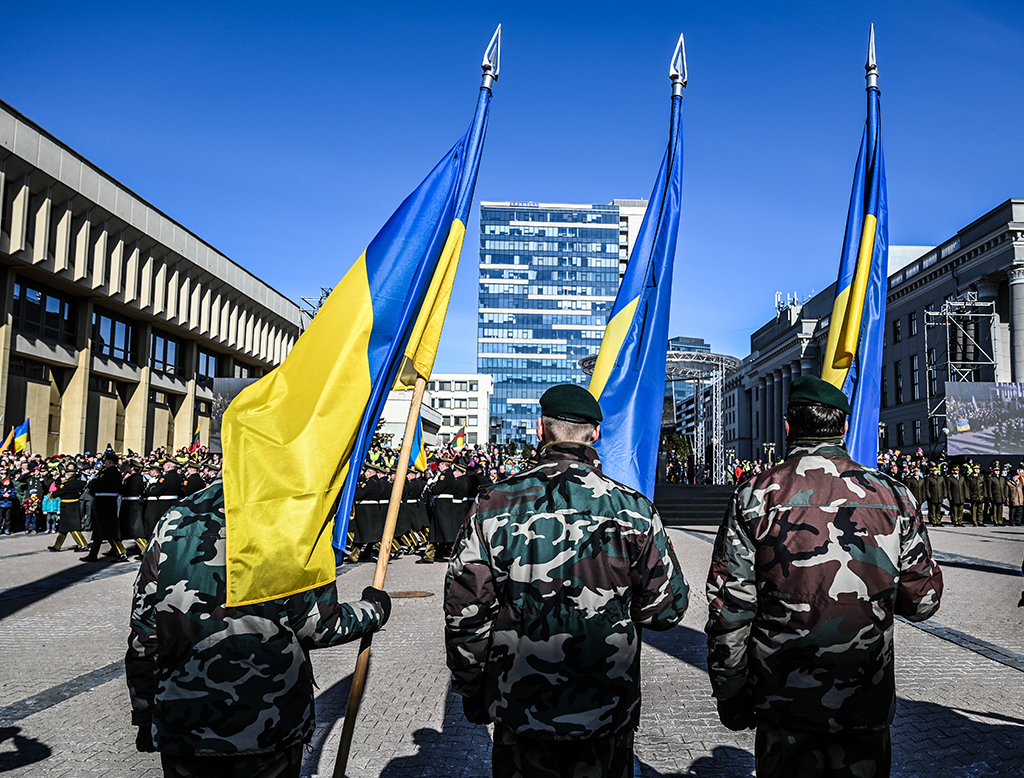 I have never seen a country embrace another one how Lithuania have been doing with Ukraine since the beginning of war. Solidarity and concrete support for refugees. Thousands of flags, Lithuanian and Ukrainian, all together.
We were in the capital Vilnius. Since early morning people took to streets to celebrate their Independence Day and to march for Ukraine: in front of the Parliament, along the Gedimino Avenue, in Cathedral square. A flow of people and thousands of flags of both countries, and even Belarusian opposition flags.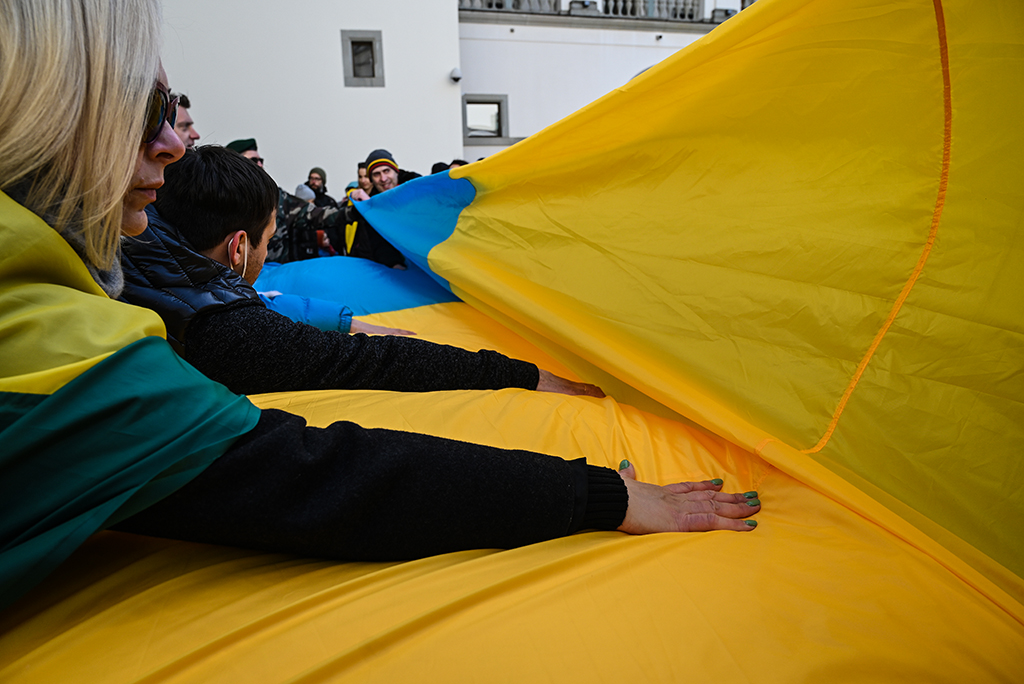 A Ukrainian flag 200 meters long along the Gedimino avenue to the Cathedral. In front there is the Lithuanian one. Many Ukrainians has escaped from the war and they have found refuge in Lithuania. Some of the them were on the march, holding their flag tight. They arrived from Kyiv, Kharkiv, and other cities that Putin has been bombing since February 24. Everyone thanks to Lithuania for its huge and warm hug.
We'll never forget that day.
WATCH THE VIDEO
Watch also the interview to the Vice-Minister of Foreign Affairs of Lithuania on the war in Ukraine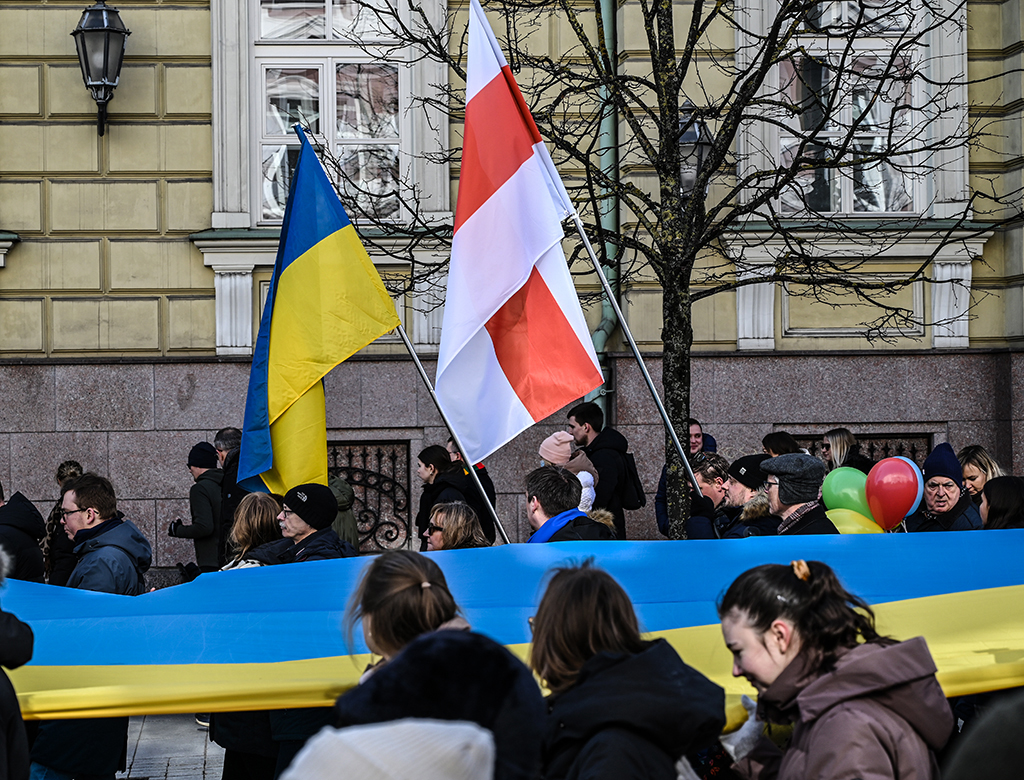 March, 11-Lithuania Independence Day for Ukraine-Reportage